Whew! I *think* our server issues are finally under control & I can actually post my release from Friday now! ;)
So, some of you may remember this kit from before but I think only the name stayed the same! I recreated all the papers, changed a bunch of elements and added a whole lot more goodies! This kit would be perfect for your Seaworld photos, aquarium trips, scuba diving adventures, beach vacations, bathtub snapshots and more! This is one huge kit with tons of options!
And it's 20% off right now!
Underwater Escape
by Erica Zane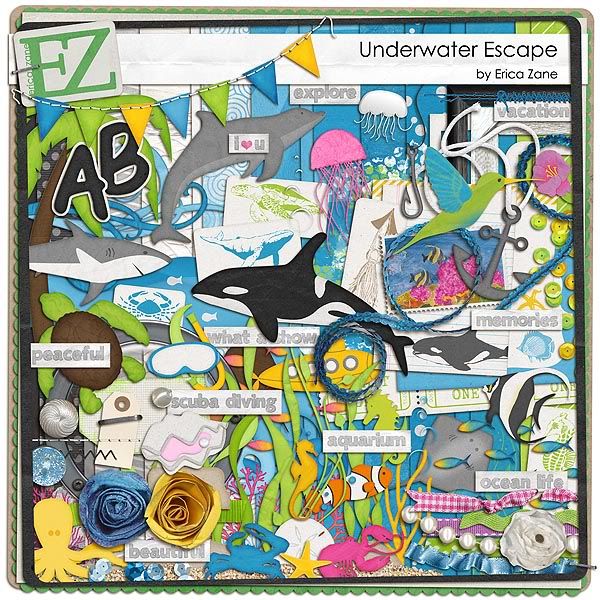 Here are just a few samples from the teams...
from Susanne
from Heidi
from Lilja
from Claire
from Amber
Have a great week - I'll be back Friday with some green goodness!
;) ez